Getting ready to list your property among the many breathtaking
luxury beach homes in St. Petersburg
? Sellers have more opportunities than ever before to make their home look incredibly appealing to potential buyers, which gives them a competitive advantage. In addition to making necessary repairs,
upgrades
, and landscaping enhancements, one of the best strategies that can help sell your home quickly is to utilize professional staging services.
If you are new to the process of sourcing, hiring, and working with a home stager, this complete guide describes the important things to learn before getting started.
What is home staging?
The most basic definition of home staging is the placement of furniture and decor in a house prior to selling the property. These duties are carried out by either a professional staging company or as a service provided by an interior designer.
Why is home staging a necessity when it comes to selling your luxury home? Multiple studies have backed the effectiveness of these services. When compared to a home that is empty,
82 percent of buyers' agents
say that home staging makes it easier for people to visualize the property as a future home. Home staging also leads to buyers submitting higher offers. A survey by the National Association of Realtors reported that staged homes increased offers by
up to five percent
.
When furnished and decorated with neutral, eye-catching pieces, staging helps potential buyers more easily imagine what it would be like to live in your property. Alternatively, envisioning life in an empty home is much more challenging. This seemingly small difference can give you the competitive advantage you need to rapidly sell your home for top dollar.
Prepare to sell your home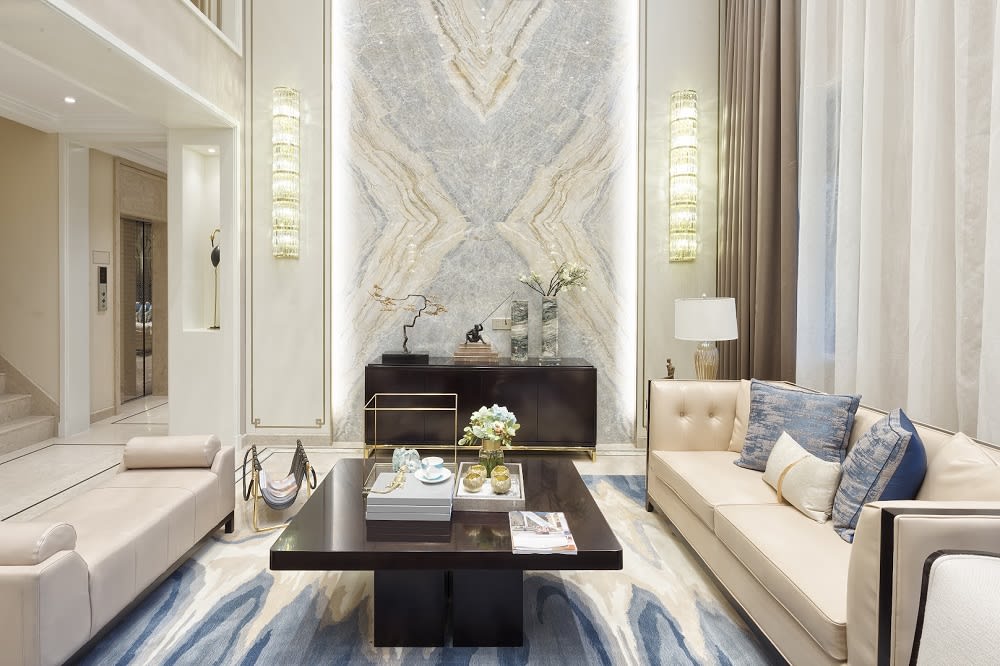 Photo courtesy of Shutterstock
What should you do before listing your property among the current St. Pete beach homes for sale? If you've just started the process, there are important preparation steps that sellers should take prior to having their homes professionally staged.
After removing all of your own furniture and decor, hire a trustworthy company to deep clean your entire property. A full, floor-to-ceiling
cleaning
will ensure that your entire property looks turnkey ready. This is yet another strategy that can help your property sell for the maximum value and in the quickest amount of time.
Your pre-listing preparations should also include making all necessary repairs and upgrades to your home. On top of these duties, you can make optional upgrades that will yield a high return on your investment. Find local contractors by conducting your own research, or ask your realtor for recommendations.
Anyone planning to sell a high-end residential property should take every step possible to make each room look magazine-worthy. In the luxury home market, buyer expectations are exceedingly high. That's why it is crucial to do everything you can to ensure your home stands out from the crowd.
Choosing the right interior design firm or home staging company
Photo courtesy of Shutterstock

Once all of your home upgrades, repairs, and deep cleaning are complete, it is time to find the right interior design firm to handle your home staging.

Interior design firms and home staging companies provide interior staging services. Since both types of companies are almost always led by a trained and experienced interior designer, your final decision will ultimately depend on your preferences and budget.

Start your search by exploring the online portfolios of locally-based designers. These portfolios contain images of every room that the company is equipped to stage. The images give you an accurate idea of the styles that each firm uses and how detailed they are in terms of their work. If you're selling a luxury home, be sure to confirm that the company you select can meet the demands of this type of staging. Contact each company you are considering to ask specific questions and to request a quote and initial consultation.

If you do not have the time to find your own home staging company, your realtor can recommend the best luxury home stagers in your immediate area.
Physical staging, virtual staging, or a hybrid approach
If you haven't sold a home in several years, you might be unfamiliar with the concept of virtual staging. Since open houses and in-person tours were heavily restricted in 2020 due to the pandemic, sellers had to get creative with their home staging needs.

Specialized graphic designers can now take professional images of your home and complete what is known as virtual staging. Using realistic images of artwork, lamps, couches, and other furniture, you can have your entire home staged digitally. The final images look extremely realistic and are just as effective as images of homes that are physically staged.

Not sure as to whether you should choose virtual staging, physical staging, or both? There is no right or wrong answer. The best decision will ultimately depend on your preferences, budget, and needs. For example, if you are rarely at your home and need to sell the property quickly, virtual staging is a great option. If the house is your primary residence, and you plan on hosting open houses and private tours, physical staging is a preferred choice.
Lean on your realtor for expert staging advice and recommendations
As with all other facets of selling your luxury home in St. Petersburg, you can always depend on the advice and expertise of your realtor when it comes to home staging. From requesting recommendations for top-rated local staging companies to inquiring about average costs, your real estate professional is your go-to resource every step of the way.
Are you looking for an award-winning local realtor to assist you in selling your property? With over 20 years of experience,
Carol Fasick
and The Dynasty Group are top choices in the St. Petersburg area. Knowledgeable, trustworthy, and reliable, Carol is devoted to exceeding all of her clients' expectations. Contact
The Dynasty Group
now to get started.
*Header photo courtesy of Shutterstock