In Florida, there's a sizable difference between purchasing waterfront or inland property in terms of price, maintenance, and access.

Regardless of which corner of the state you decide is right for you, there are several pointers to keep in mind. Below are nine variables to remember when purchasing a Florida waterfront home.
"Water views" are not "waterfront"
Something that can be confusing when looking at homes in a waterfront community is the use of the terms "water views" and "waterfront". These denote very different aspects of a home, reflected most clearly in price. "Waterfront" property has direct water access, private docks, and pathways between the home and the water. A home with "water views" means water isn't far, but it's likely not out your back door. If you want to stroll from the kitchen to your boat, then a waterfront property is your best bet.
Lifestyle matters
Buying a waterfront home puts your lifestyle front and center, and you'll want to be realistic about your expectations. If you're a boater, you should consider how much room you'll need to dock your watercraft. You'll also want to look into the home's HOA and property rules. For instance, are you allowed to build toward the water? Being clear about how you plan to use your property will make the search for a waterfront home easier for you and your realtor.

It's important to consider how you and your family like spending your time. Would you enjoy taking the kayak out for a spin, or the motorboat out for a day of fishing? Or are you someone who wants beach access and doesn't care as much about water activities? Focusing on what you like to do as an individual or a family will help you decide what kind of water access you need.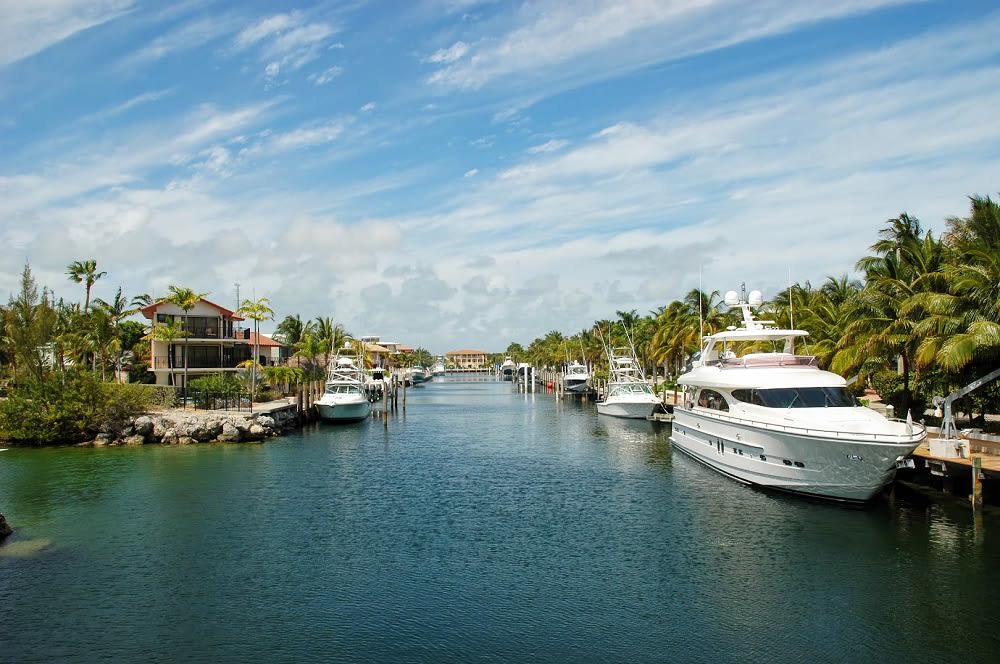 Inspections are key
Waterfront homes come with different risks from inland properties, such as water and wind damage. Saltwater is hard on homes, so you'll want to check for
water-friendly features
and mitigation designs. Storm shutters, homes with tall foundations, and stainless-steel hardware are key for keeping a waterfront home in good condition. Don't rely on adding these features yourself; if a home has already sustained wear and tear, it'll be harder to maintain in the long run.
The shoreline is important
The potential for
erosion
greatly increases for waterfront homes, so it's important to know your shoreline's history. If your property has experienced losses of shoreline, or there's a lack of information regarding the yearly maintenance of the boathouse or dock, you may want to consider a different location. Be sure to do your research—and ask your realtor to do the same.
Maintenance responsibilities
When shopping Florida homes for sale, always ask if a waterfront home is part of an HOA or a POA (property owner's association). Each
association
has its own rules and regulations, and these vary extensively by location. For example, you'll want to know if you're allowed to paint your home certain colors or if other members have access to the water via land near your property. HOAs and POAs have definite benefits, but it's crucial to understand how they work, and how they affect your homeownership, community access, and re-sale potential.
Watch the market
When you start your search for a Florida waterfront home, it's important to observe the market in the area you're considering. Are there lots of properties on the market, or are they few and far between? An excess of available properties could mean the area isn't worth your investment. Similarly, competition in an area might lead to exorbitant costs. Beyond knowing exactly what you want and need from a property, you want to make sure you're getting an appropriate deal.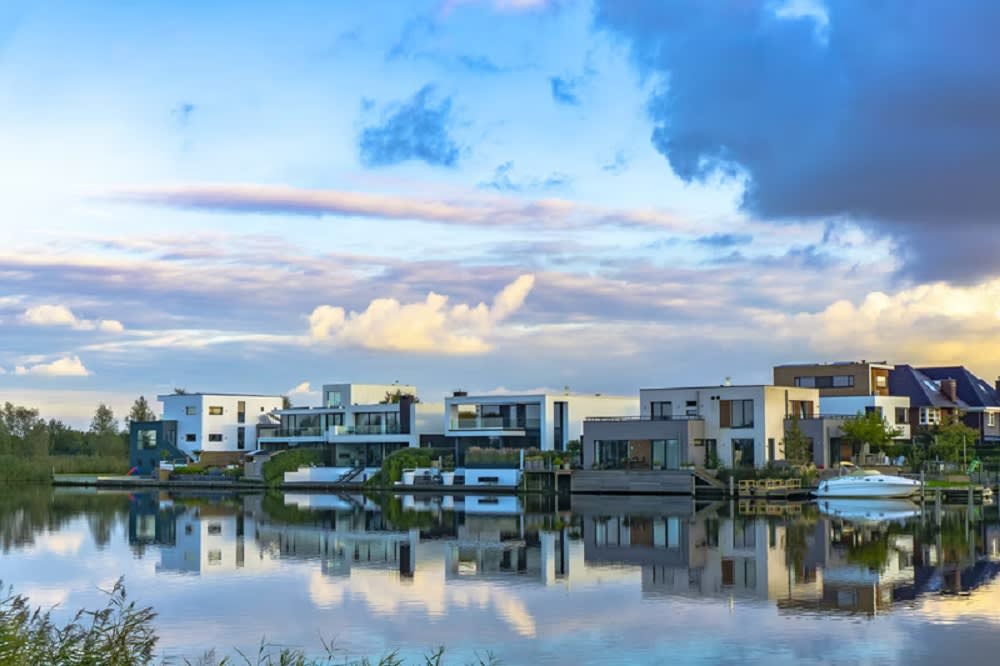 Price variables
The value of Florida waterfront property is often concentrated in the land, not the home. This is the opposite of most inland properties, where the value is concentrated in the home itself. If you're going to invest in the Florida waterfront, you want it to be in good shape, and to know exactly what you're getting for the extra money you spend. You'll want to look for sandy beaches, nice views, level lots, proximity to water, and privacy. While you may not be able to find a home that checks all of these boxes, you'll be able to get more out of your property if several of these elements are present. For instance, if you plan on retiring in the home, you'll want to be able to enjoy the views and privacy, even if you can no longer be active in the water. You'll also want relatively easy access to the water, which is why flat properties are so important. Consider the land and all of its features before diving into a waterfront deal.
It's good to ask questions
Getting to know your potential property is easier if you can talk to someone who's familiar with the area. Reach out to the neighbors and ask about their experiences. You'll want to know if your local public beach gets packed with spring breakers in March, or if your backyard is home to a roaming pack of coyotes. Neighbors can also fill you in on ownership secrets. Are inspections regular? Are there any hidden fees? Are the docks safe? Asking these questions will help you get a full, honest picture before you make a purchase.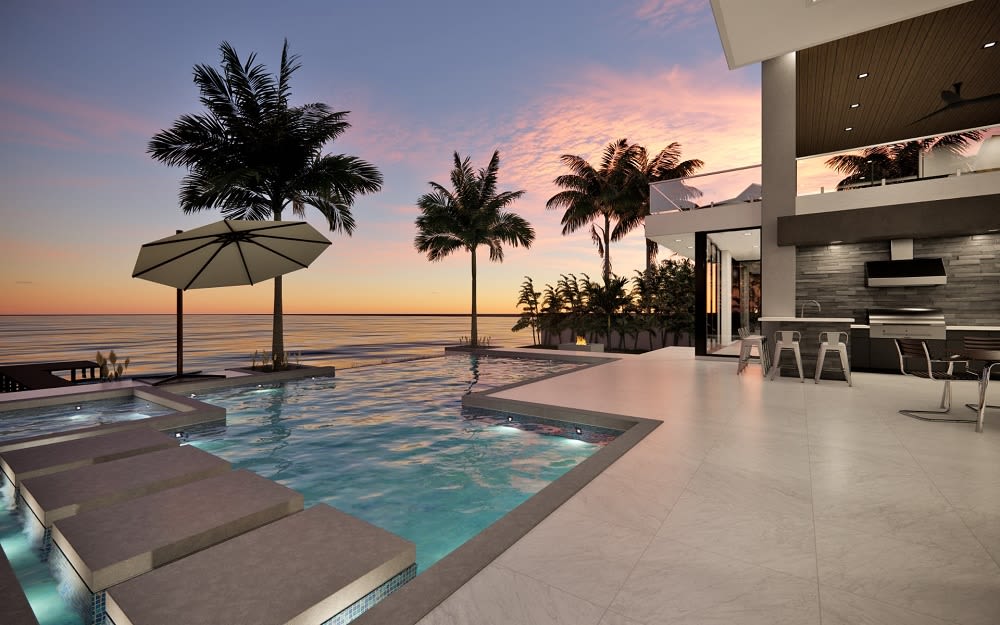 The loans are different
Waterfront properties incur extra expenses, placing them into the "
jumbo loan
" category. You'll need to start the loan process early to make sure you qualify for this type of loan. Waterfront buying is competitive, so sellers will want people who more than barely qualify. Be sure of your status before you look at properties.
When you begin your home search, you'll also want to make sure you have enough cash tucked away in case of emergencies. If your waterfront home does suffer water damage or does need some fixes post-inspection, you don't want to deplete your savings. Insurance for waterfront homes in Florida is also more expensive, and will likely only increase in the years ahead. Starting the search with a sizable nest egg will help the process go smoothly.
Interested in Florida waterfront properties for sale?
It's important to work with an experienced agent who knows the ins and outs of Florida's various markets for waterfront property. Carol Fasick Joyce is an experienced, local real estate agent who will make the process of purchasing a waterfront home faster, less stressful, and more educational. Carol's deep expertise, market analysis, and dedicated customer service will help ensure you know exactly what you're getting in a Florida waterfront home, and that you're properly prepared for the transaction. Contact Carol today!