Flora Wylie Park, Credit: St. Petersburg Parks and Recreations
Snell Isle is a luxurious neighborhood of St. Petersburg, FL, that offers a wealth of outdoor activities for locals and visitors alike. Situated off the coast of Tampa Bay, Snell Isle real estate provides easy access to Tropicana Field (home of the Tampa Bay Rays), beachfront, the popular Vinoy Renaissance St. Petersburg Resort & Golf Club, Snell Island Harbor, and stunning gardens. The neighborhood also offers a full calendar of events for residents of Snell Isle and their guests.
Major League Baseball
Tropicana Field is located less than four miles from Snell Isle, making it easy to catch a game when the Tampa Bay Rays are playing at home. Hardcore fans can purchase a Flexible or Traditional Season Membership to ensure they have a seat waiting for them. Prices for Flexible Season membership range from $500 to $20,000 depending on seating choice. With a Flexible Season membership, you receive membership credit that can be applied to the games you want to attend, with the option to reserve up to 6 seats per game. Traditional Membership ensures you keep the same seat for every game and comes in several formats: Full Season, Weekend, Weekday, and Weekend Plans. The Traditional Season plans range from $612 to $18,210 per seat, depending on which plan and seat level are selected. With so many ways to attend, and located such a short distance from Snell Isle, it's easy to experience America's national pastime with the 2021 leader of the American League East Division.
Parks
St. Petersburg boasts 2,400 acres of parkland and over 150 parks. Snell Isle homes are all less than three miles from Snell Isle Park, Flora Wylie Park, Crisp Park, Crescent Lake Park, and the very popular Vinoy Park. Parks are open daily from 30 minutes before sunrise until 11:00 p.m.
Snell Isle Park (off Snell Isle Boulevard) is popular for its historical statues and frequently serves as a wedding venue. Flora Wylie Park is home to 11.4 acres on the waterfront and offers beautiful views of Tampa Bay along its recreation trails, which are open to joggers, bikers, and skaters. Flora Wylie Park is also known for its Centennial Sundial, sculpted by Eric Higgs for the 2010 St. Petersburg centennial celebration. The park's open grassy areas are perfect for soccer games, flag football, yoga, and kite flying, in addition to providing lovely picnic and reading spots.
Approximately 1.5 miles away from the heart of Snell Isle, Crisp Park offers a playground, basketball court, two picnic shelters, and two boat ramps. For those seeking a more gym-like experience, Crisp Park also hosts an Exercise Zone with equipment for lower body combos, cross-country ski simulation, wheelchair accessible vertical press and lat pull down, chest press, leg press, adjustable resistance arm curl, and static combos.
Crescent Lake Park is home to the TASCO Center for Teen Technology and the Huggins-Stengel Sports Complex, as well as a dog park, playground, tennis courts, pickleball courts, and recreation trails. Yoga practice is held the first Saturday of every month from 9:00 a.m. to 10 a.m. in the northeast corner of the park (and admission is free!) The Huggins-Stengel Sports Complex offers tennis courts and a non-lighted regulation-size baseball field. The dog park is open from 30 minutes before sunrise to 30 minutes after sunset daily.
Home to festivals, concerts, and sporting events, Vinoy Park is only two miles from Snell Isle and offers beautiful, open green space and stunning bay views. It also features recreational trails along the waterfront.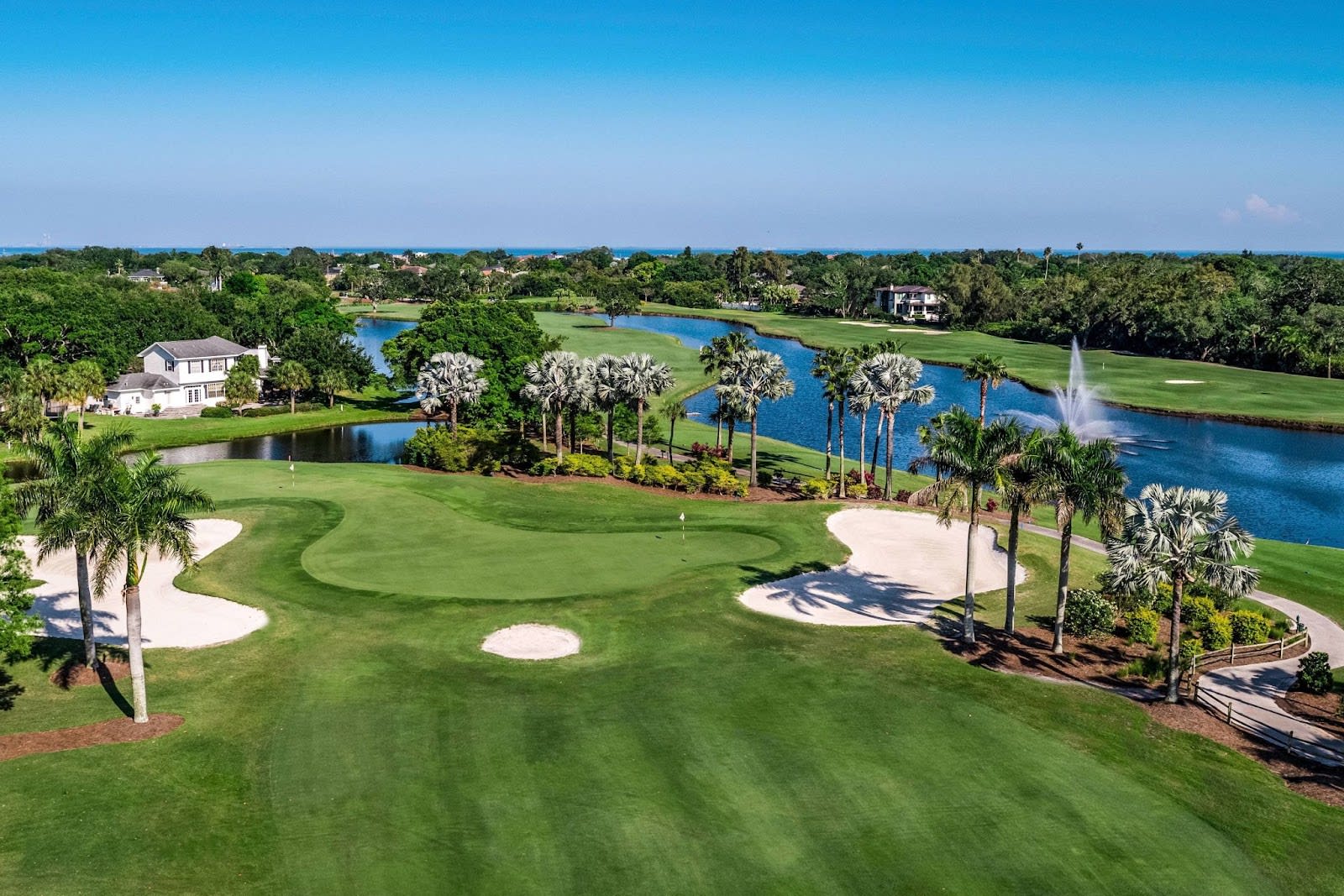 Credit: MakeMyTrip
Golf
Located on Snell Isle Boulevard, the Vinoy Golf Club offers 18 holes with a par-71. The Vinoy Golf club is a major draw for those looking at Snell Isle homes for sale. The course is a certified Audubon Cooperative Sanctuary, home to various wildlife including great otters, egrets, and Roseate Spoonbills, as well as numerous varieties of palm trees from around the world. Open to adults (and children when accompanied by an adult), the course offers a "Kids Play Free" program and golf lessons from a PGA Teaching Professional.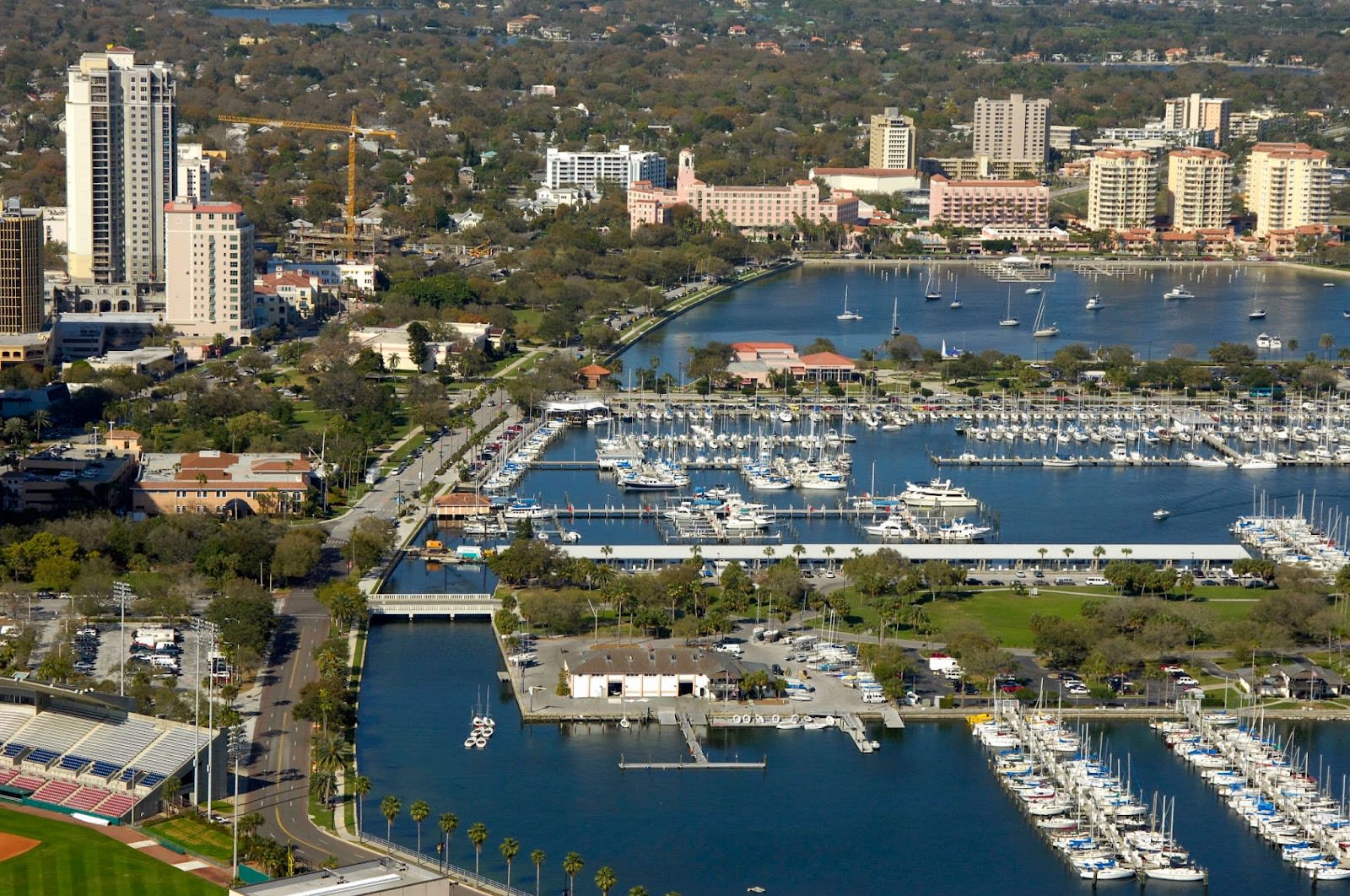 St. Petersburg Yacht Club, Credit: Marinas.com
Beach and water sports
With its proximity to Tampa Bay, it's impossible to talk about Snell Isle real estate without praising the numerous beach and water sports available to residents. For fishermen, Snell Island Harbor offers the opportunity to catch common snook, red drum, and spotted sea trout. Swimmers enjoy the local beaches and the North Shore Aquatic Complex, with its three pools (50-meter main, 25-meter warm-up, and play pool) and accessible zero-depth entries to the warm-up and play pools. For a unique outdoor experience, be sure to check out Coffee Pot Bayou, where manatees are visible from the 2-mile walking path almost daily during the winter months. Other wildlife visible in Coffee Pot Bayou includes Great Blue Herons, Great Egrets, Green Herons, Laughing Gulls, red-ear slider turtles, and dolphins. Boating fans are sure to enjoy a membership to St. Petersburg Yacht Club, with its Annual Regatta, and its special interest activities. While membership is by invitation only, information about membership can be requested at the St. Petersburg Yacht Club website.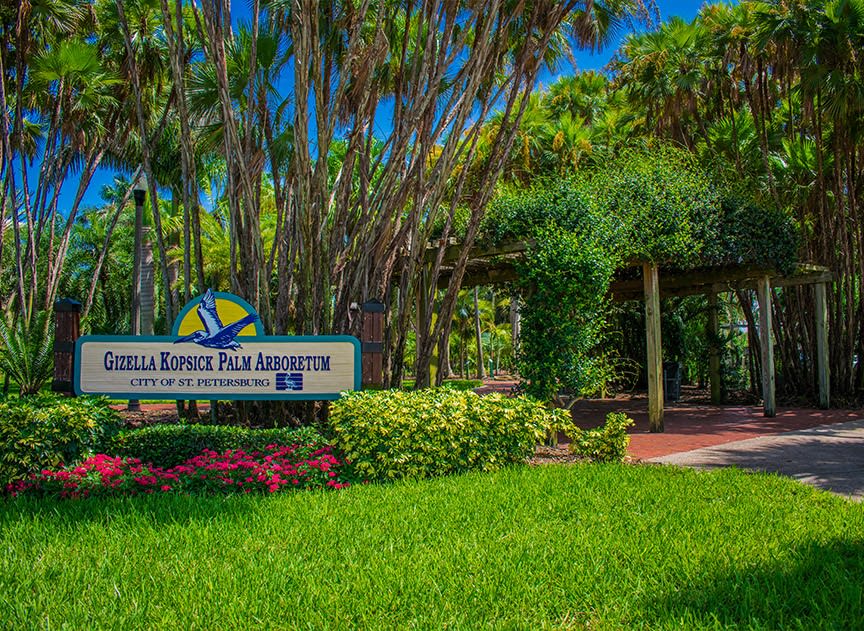 Gardens
Gardeners who buy Snell Isle homes for sale are sure to enjoy the Gizella Kopsick Arboretum and Sunken Gardens. The Gizella Kopsick Arboretum is home to over 500 palms and cycads, with over 150 species from around the world. This park is peaceful and wheelchair accessible, enabling all to enjoy the beauty of Florida's flora. The Sunken Gardens are another Snell Isle tourist destination. This century-old living museum, built within a drained lake in 1911, is home to over 50,000 tropical plants, waterfalls, and flamingos. When you visit, be sure to check out the garden tours and horticultural programs, as well as the current list of special events.
Snell Isle neighborhood events
Snell Isle residents are treated to multiple events monthly. New events are advertised in the Property Owner Association (POA) publication, The Panther. Recent events included the AIPOA Annual Holiday Gathering, Santa in the Park, the golf cart parade, and the first Food Truck Friday. Back issues of The Panther show the welcoming and friendly nature of the neighborhood and its residents, with new neighbor welcome messages, as well as community announcements regarding births and marriages.
Looking at homes for sale on Snell Isle?
If you're hunting for real estate on Snell Isle, or in any of the luxury communities near St. Petersburg, reach out to a local realtor like Carol Fasick Joyce for expert guidance through the entire home buying process.